Curious about Labyrinths?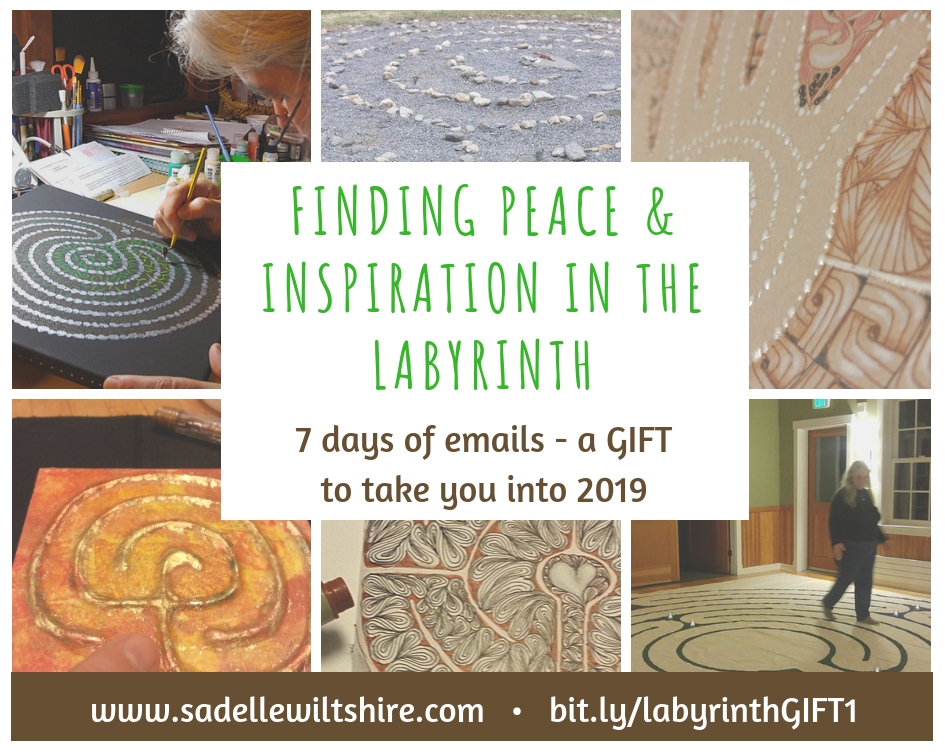 Perhaps you're seeing this free preview and you're not so sure... what IS this whole labyrinth thing anyway, and HOW does it relate to me?
If that resonates with you, (and you haven't ALREADY taken this), I encourage you to register for the free Labyrinth Journey to the New Year 7 day email course that I created for 2019!
And if you've purchased this art course but NOT yet taken it, please do sign up for the emails - it will provide you with a good start on understanding labyrinths.
The emails are filled with 7 days of stories, tips, videos and a pdf download or two all about the many ways using the labyrinth can be a helpful tool to finding some moments of peace, reflection, solace, inspiration and creativity.
Seriously... the 7 day email series is FREE, so check it out HERE
Complete and Continue